More work done with less office space
After the pandemic, people will continue to work effectively from home one or more days a week. UnSpot software provides tools that allow multiple people to use the same workplace without problems, conflicts, or overcrowding.
Significantly cut your office expenses
An efficiently-managed hybrid office can help expand your workforce without expanding your lease. In certain circumstances, you can even downsize and significantly cut your office expenses without affecting performance or company growth.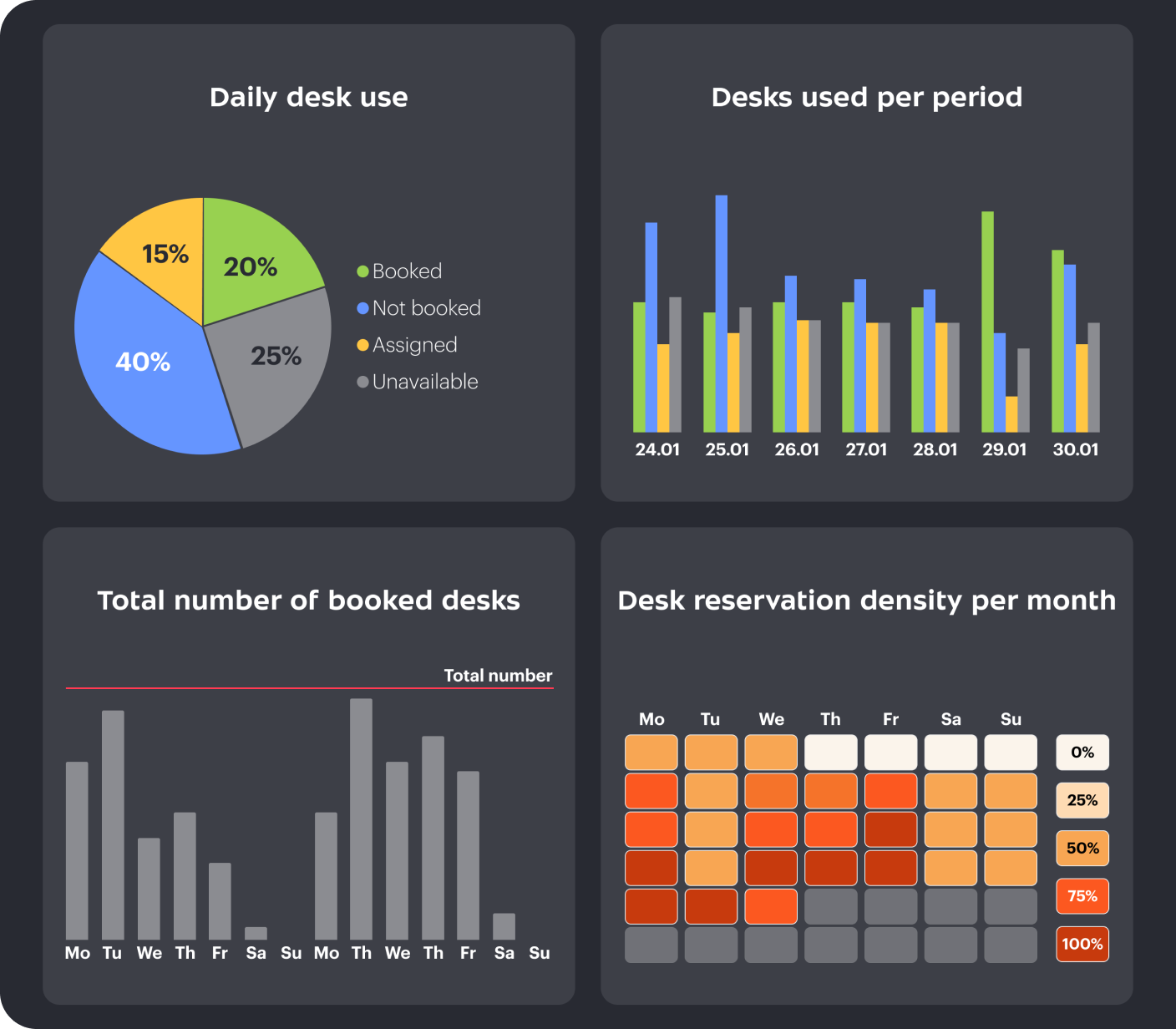 Collect and analyze data for optimization
Collect accurate data without hiring external consultants or interviewing your employees. This data will help you answer multiple questions, such as:
– How many desks should be available for booking?
– How many people work on-site on average?
– Do we need all this space and can we reduce the size of our current office?
– Will we have enough meeting rooms if 5 people start working on-site? Or 15? Or 25?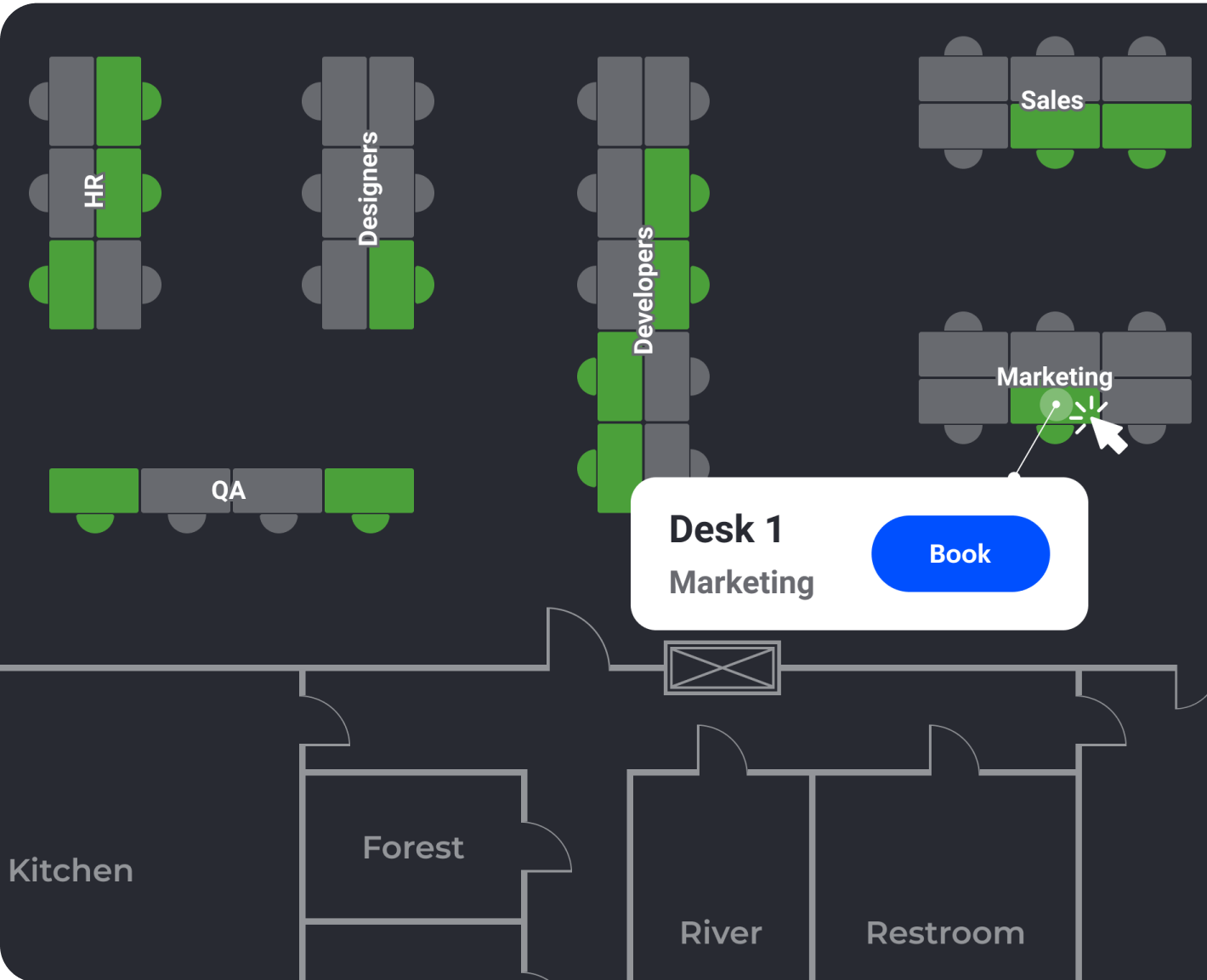 Configure your office layout on your terms
UnSpot provides full flexibility to configure office layouts and assign desks. An admin can determine which desks will be fully or partially assigned to certain employees and whether they should be available for short-term or long-term reservations or not available at all.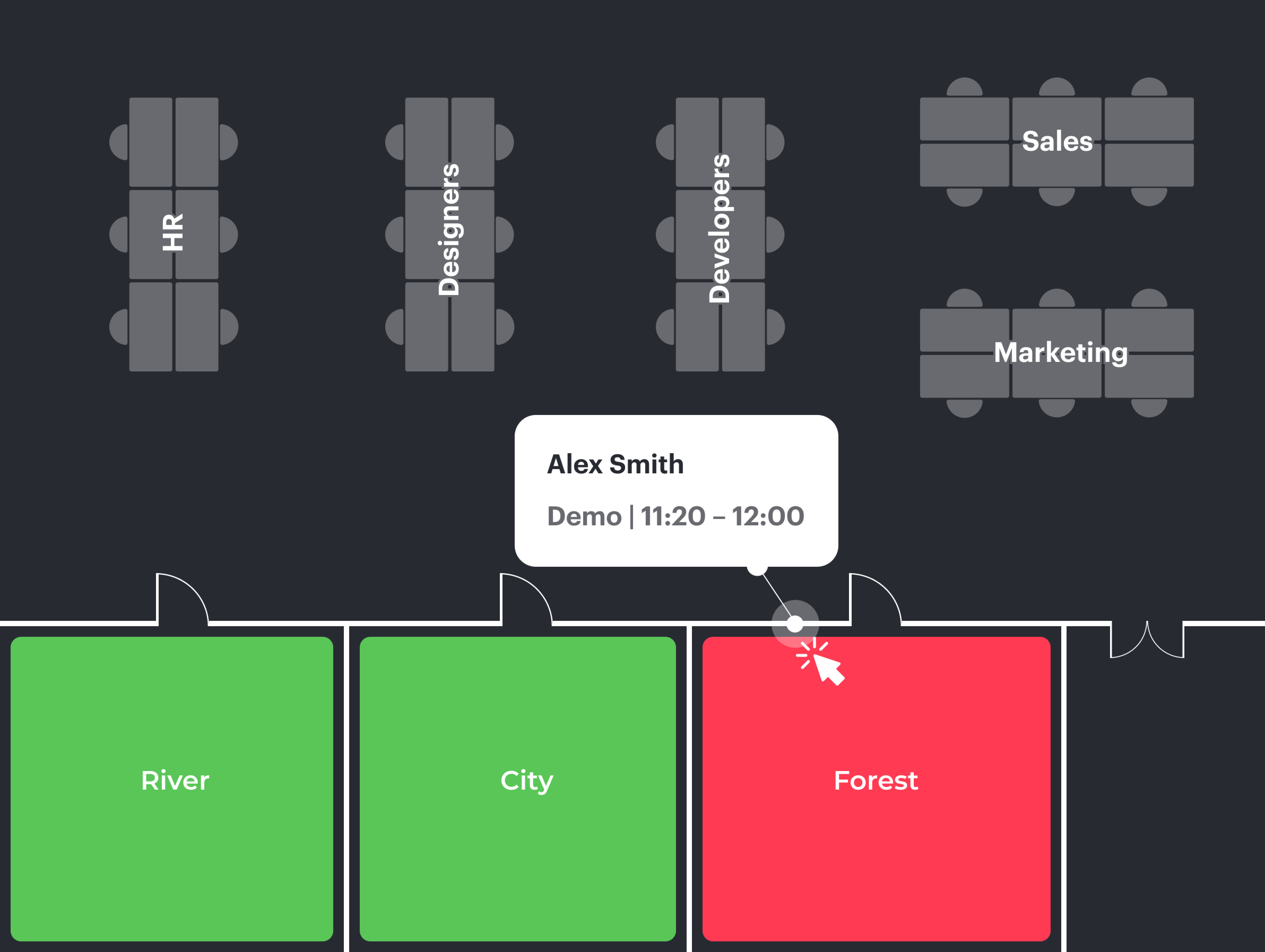 Get an easy tool for booking meeting rooms
Booking meeting rooms with a modern and convenient tech solution will allow you to increase the number of monthly meetings by 40%.

Maximize your returns with smart space management
UnSpot will provide actionable data-based insights to optimize your space management, so you can:
– Expand your workforce and stay in your current office, or
– Move to a smaller space that is either higher-end or less expensive.
Popular questions
What about the personal items on the desk?

Buying a locker cabinet with a compartment for each employee allows the employee to store things while they are away.


What about the personal computer?

Modern computers have been supporting remote workplace functions for many years. An employee can access all his files and applications on any machine with his username and password.
Start your office optimization
today!