Creating
a trouble ticket

in the office

In companies, different departments are responsible for different malfunctions. Give employees one place to write to in case of a malfunction.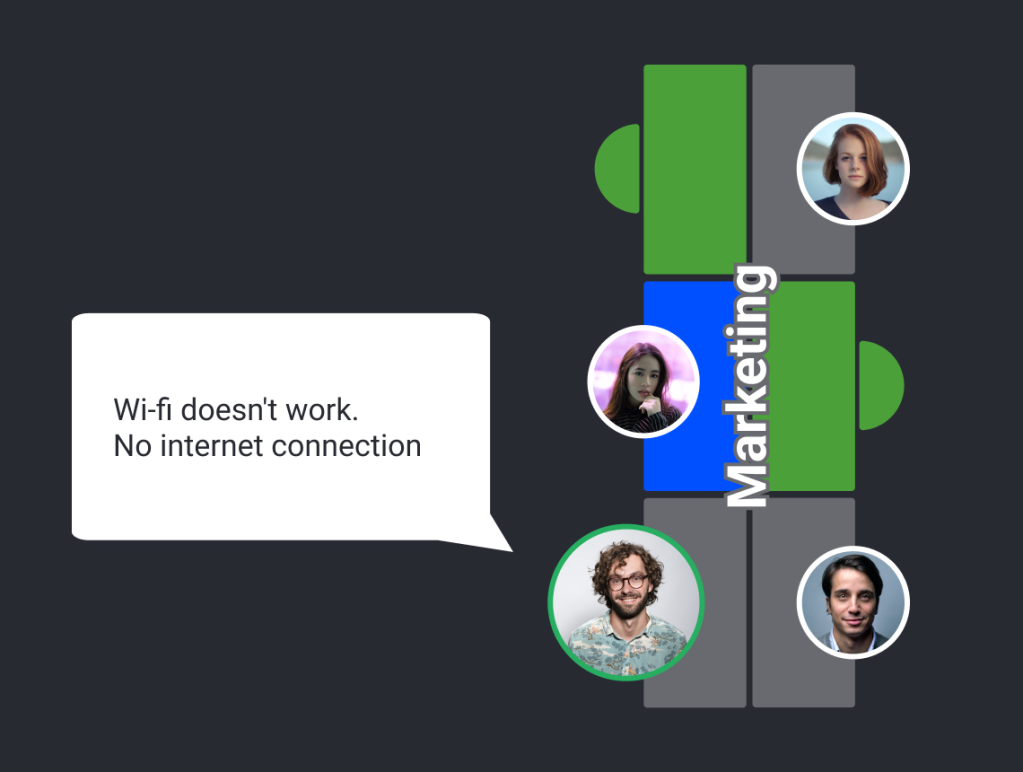 A single point

of contact in case of problems

Employees select the problem they encounter, and the system automatically sends it to the necessary department.

Completeness of data

from the help desk

Employees write the gist of the message, and the system automatically adds information about the employee's reservations so that the help desk can easily get all the details they need.

Integration with Zendesk

and other services

Applications can come either in the mail by the employee or department responsible for the solution or in Zendesk.
Workers in Zendesk can respond to requests without leaving Zendesk.
Take care

of your employees