Organize an effective hybrid work in your office
One-size-fits-all work arrangements are no longer viable for the modern world. Some employees are fully remote, others are more comfortable working in an office setting, and others prefer to be on-site several times a week. UnSpot will help a company of any size create an efficient and comfortable hybrid work environment.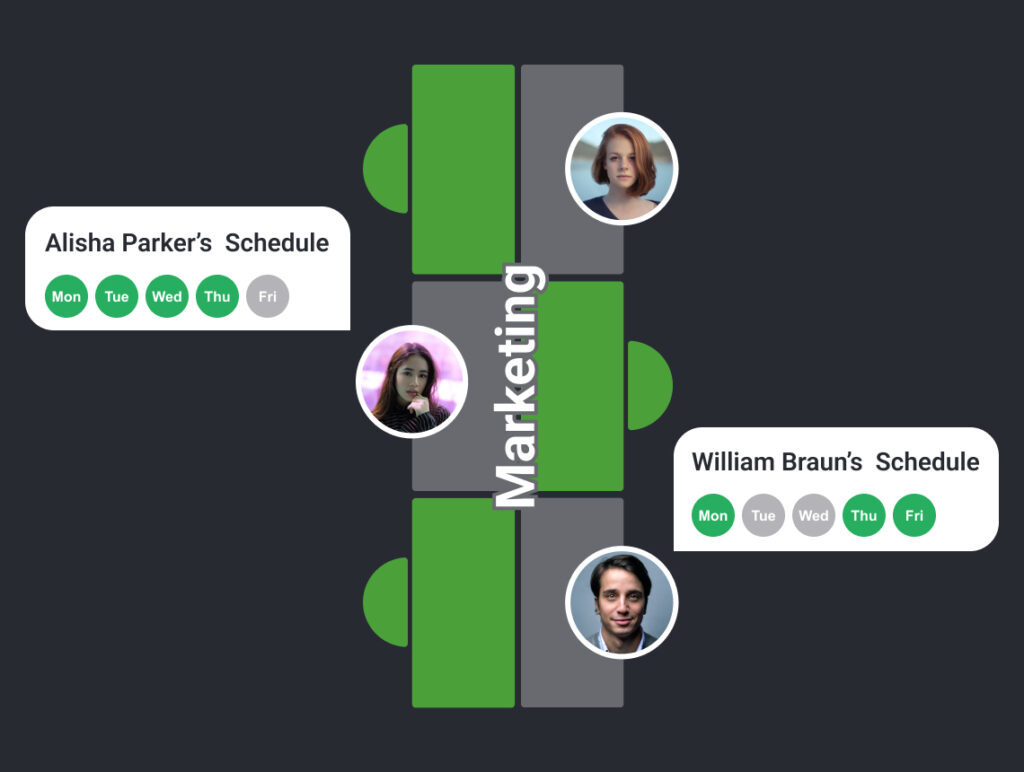 Schedule office visits in a hybrid work schedule as a team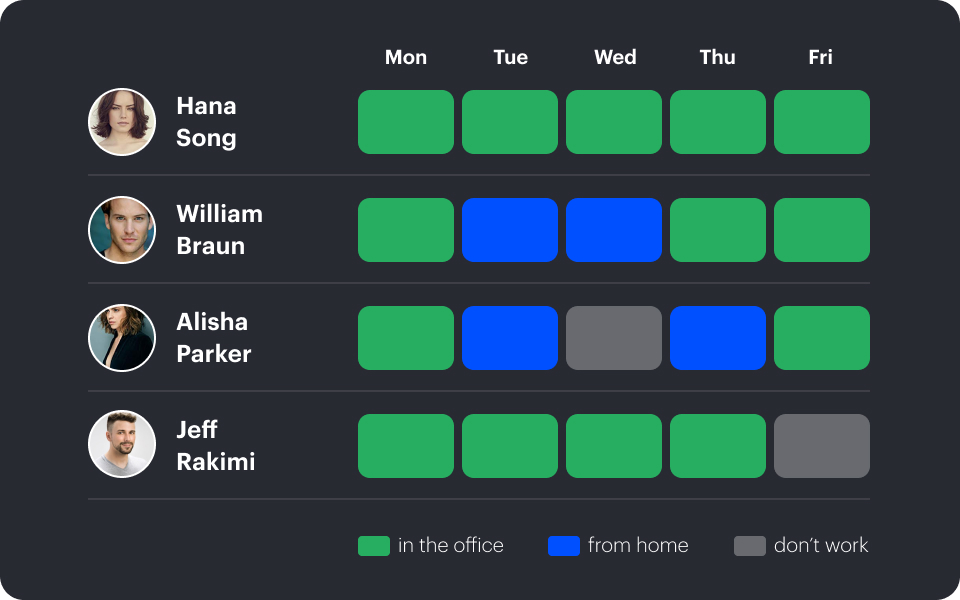 Schedule Synchronization
Choose the best days to be on-site based on all team members' schedules.
Invite colleagues to work together
Access your colleagues' schedules and send requests to clarify their schedules or invite them on-site for a meeting or work session.
Know who's working on-site in real-time
Forget about the usual chat questions about who will be in the office. Now you always know who is in the office and when.
Choose a seat next to your colleague
Easy communication
The system can automatically book a seat with your teammate or will let you choose a seat with a certain individual on a specific date.
Search for a desk by equipment requirements
Forgot your laptop charger? Or need a desk with two monitors? We'll provide a search for equipment needs in large or low-profile offices.
Know who's working where
Easily see which teammates are clocked in on-site and where they are located in the office.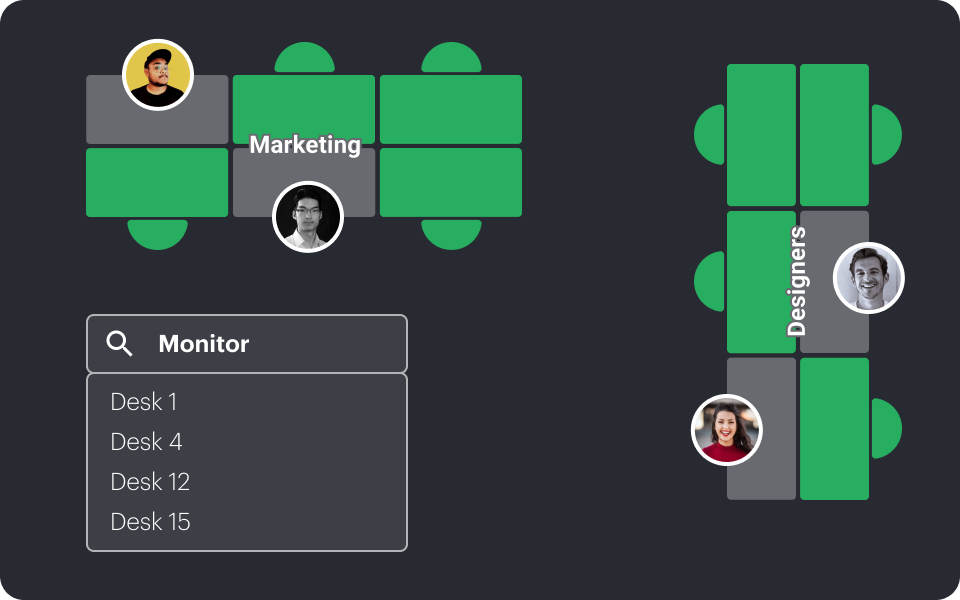 Start your office optimization today!