Organize an effective hybrid work in your office
Employees no longer go to the office 5 days a week because the completely remote work does not provide effective teamwork, and want to go in hybrid work mode several days a week. UnSpot will help create an efficient and comfortable hybrid work environment.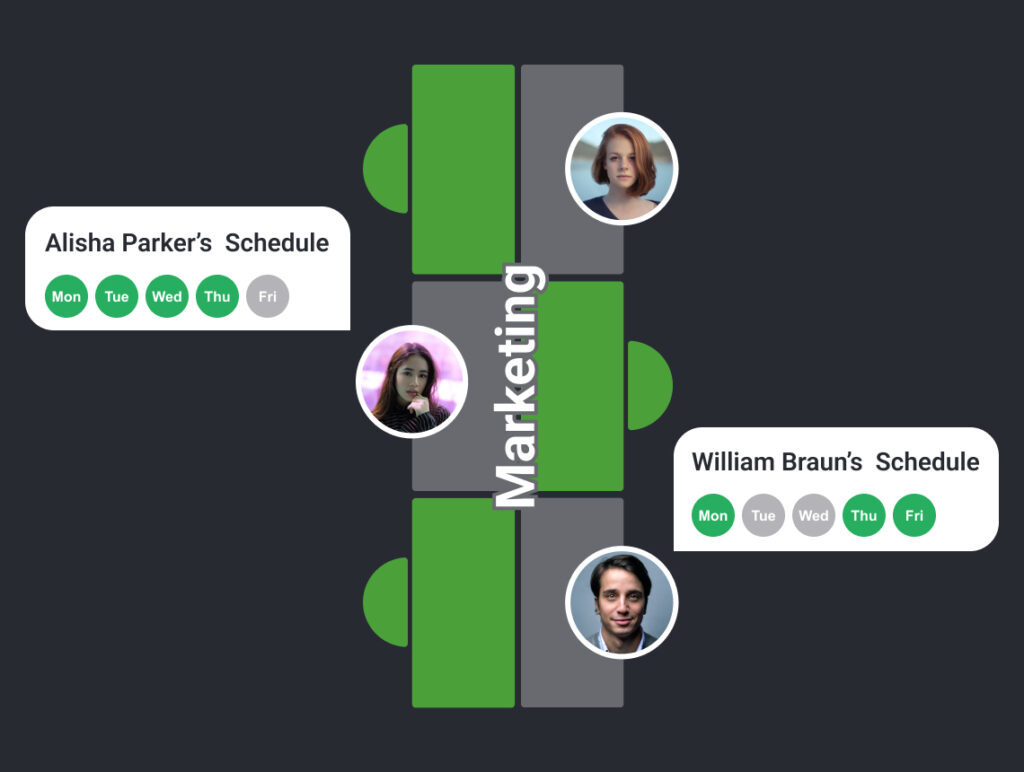 Schedule office visits in a hybrid work schedule as a team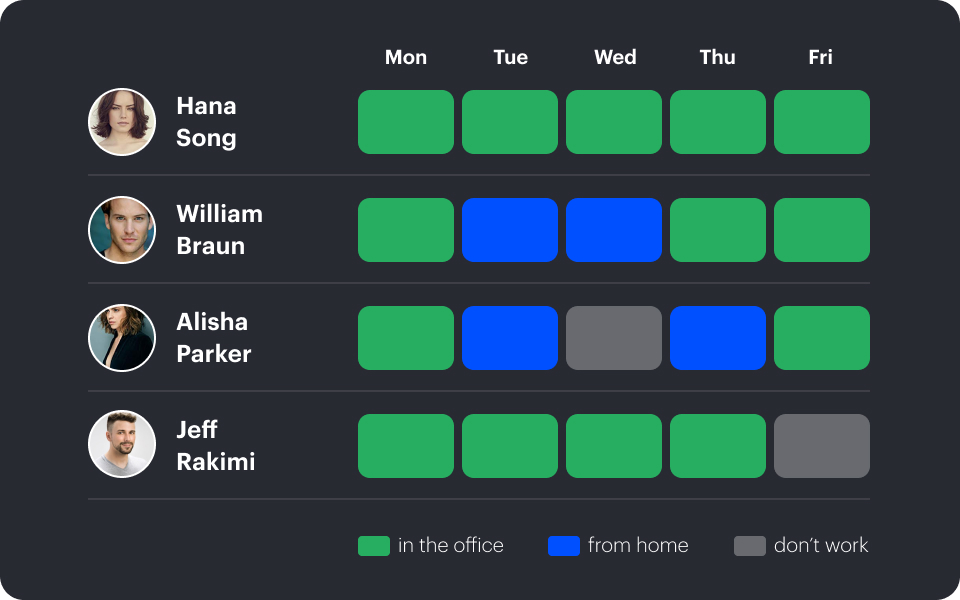 Synchronize your visit
Choose the best days to move into the office based on all team members' schedules.
Invite colleagues to work together
You always see the schedule of your colleagues, and you can send a request from the system to clarify the schedule or with an invitation to work together.
Be aware of who is in the office today
Forget about the regular chat questions about who will be in the office. Now you always know who is in the office and when.
Choose a seat next to the right colleague
Easy communication
The system will automatically book a seat with the right colleague, or let you decide with whom it will be efficient to work and choose the day.
Finding a place by equipment
Forgot your laptop charger? Or need a desk with 2 monitors? We'll provide a search for equipment needs in large or low-profile offices.
Where does a colleague sit?
Easy to find where your colleague is sitting and the actual status of his presence in the office.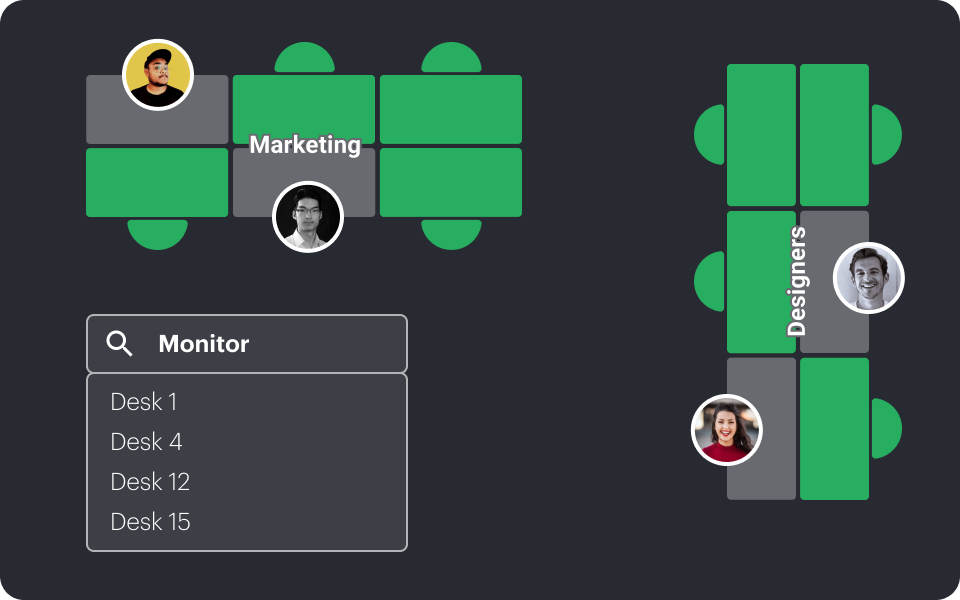 Start your office optimization today!