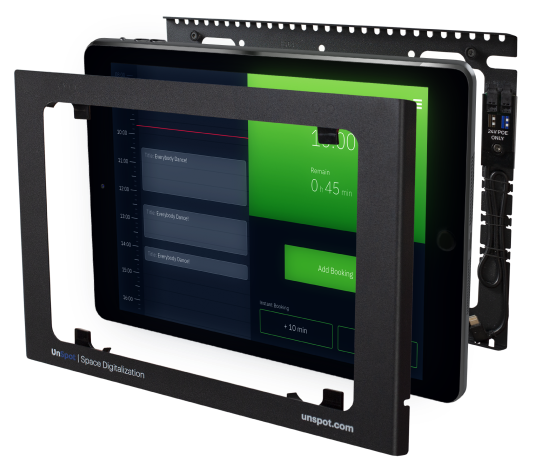 UnSpot Meeting Room Display
UnSpot Meeting Room Display
UnSpot display visualizes current room status, upcoming meetings, and available time slots ready to be booked immediately.
Display room availability and meeting details
Easily find and book meeting rooms even for last-minute plans.
Make a reservation directly near the meeting room
Make the most of your office space with the easy-to-use booking module.
Modernize your office interior
Enhance your HR brand with an innovative and forward-thinking company image.
What your meeting room booking system will look like
Three steps to connect UnSpot Display
1. Get a suitable device
We have selected devices that are best suited for UnSpot Display and are ready to help you make the best choice for your company's needs.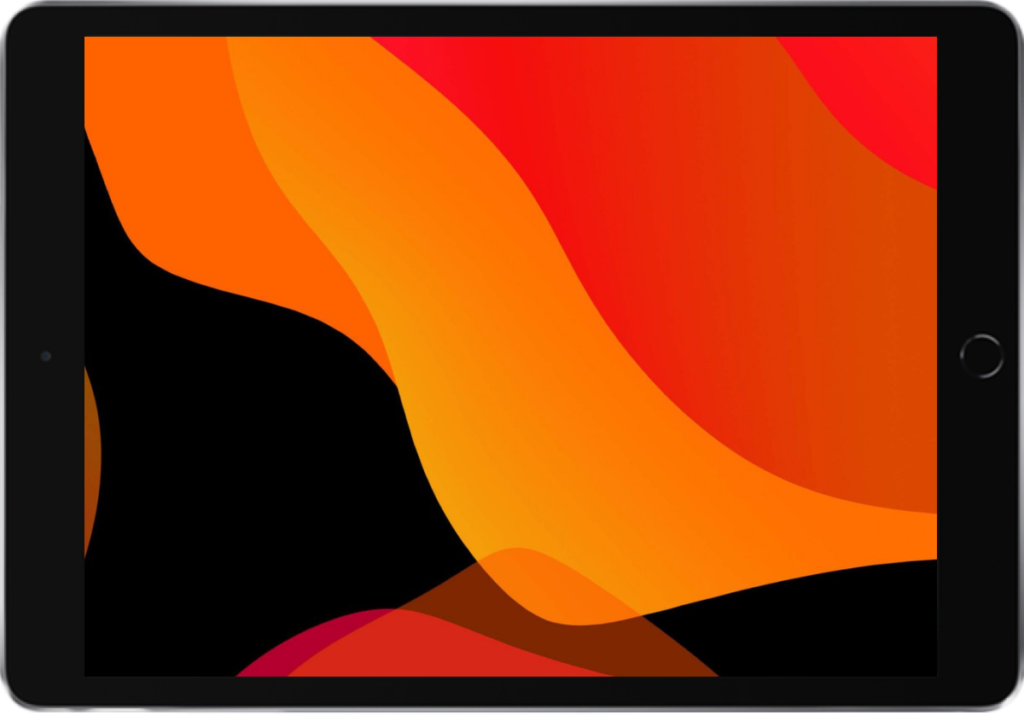 The top choice is iPad-6 2018
You can buy an iPad yourself or order it from us.
---
2. Select and install the holder
Provide convenient access to UnSpot booking system with wall holders that guarantee a secure fit and a continuous charge for your device. You can go to the Help Center for more information on the holder types, installation guidelines, and additional placement details.
Featuring built-in power over Ethernet and a slim design, it integrates seamlessly into any space.
3. Download UnSpot Display App
Download and install the UnSpot Display App on your tablet and connect it to your UnSpot account.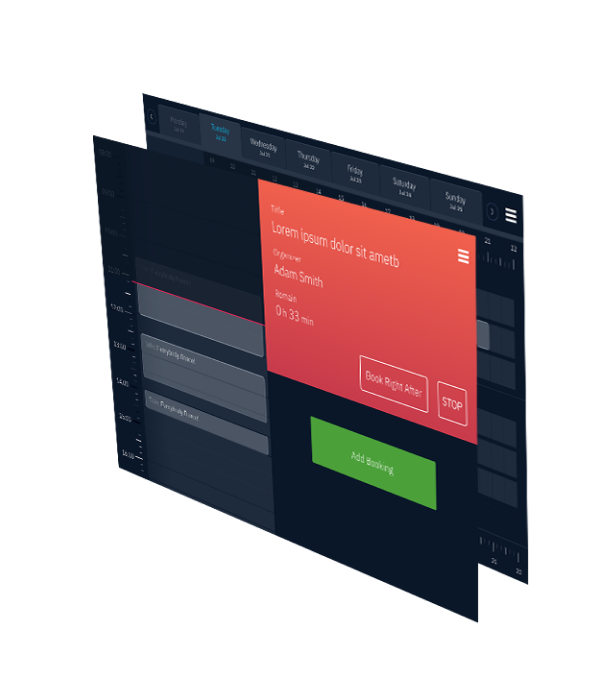 $30 per month for 1 device
You can download the UnSpot Display App directly from the App Store. Get in touch with us, and we will help you subscribe to our system and connect your tablet UnSpot Display.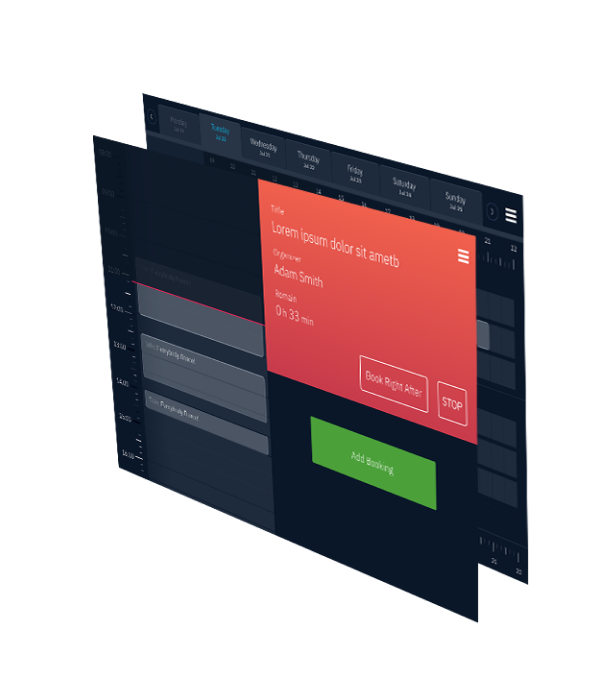 What can I do with UnSpot?
Book your events without leaving the meeting room
Manage all your devices connected to UnSpot
Book a meeting for 10 or 30 minutes via UnSpot Display in seconds
Stop a meeting at any time
When the current meeting is over, stop it with one touch when leaving the meeting room
Book the earliest available time
If there are no rooms available, UnSpot will automatically find the earliest availability
Find a nearest available meeting room
If UnSpot Display shows that the room is already booked, you can find and book another available space using the same display
To eliminate double booking, UnSpot analyzes and verifies all bookings from all possible sources – UnSpot Display, UnSpot Web and mobile applications, Outlook and Google Calendar
Make a request, and we will connect you to UnSpot within a day
Message sent successfully
Our Clients
✕
Faced with modern realities, we decided to find a partner to build a desk booking system. With the help of UnSpot, we were able to completely solve the problem of switching to a hybrid work format for employees, and reduce the area of ​​​​offices, thereby reducing rental costs. We like that UnSpot allows us to organize our workspace quickly and flexibly, and our staff appreciated the simplicity and convenience of the booking system.
UnSpot promptly deployed a system for booking desks and meeting rooms for us, connected and configured our tablets to visualize the meeting schedule. We were also offered a test period with good conditions and product customization to solve our problems.
We actively use UnSpot to organize meeting room reservations and thanks to this we were able to optimize office space and use it more efficiently. I would especially like to note the user-friendly interface and the ability to install a tablet in front of the meeting room to visualize its status – this is very convenient for employees and simplifies the organization of meetings.
Start your office optimization
today!