Meeting Room


Display
Use UnSpot display solution to visualize current room status, upcoming meetings, and available time slots ready to be booked immediately.
Display room availability and meeting details
Easily find and book meeting rooms even for last-minute plans.
Make a reservation right outside the meeting room
Get the most of your office space with the easy-to-use booking module.
Get a simple way to manage your meeting rooms
Our app is compatible with every tablet on the market and available for both iOs and Android, so you can use the device you're most comfortable with.
UnSpot
Display

Features
Intuitive and easy

to use solution

With Unspot Display, you can easily book and manage your meeting rooms, create schedules, and monitor availability, all from one simple platform. Our software is intuitive and easy to use, making it the perfect solution for businesses of all sizes. Whether you're a small startup or a large corporation, Unspot Display has everything you need to keep your meetings on track.



Useful

features
Real-time booking: Book your meeting rooms on the fly and get real-time updates on availability.
Customizable displays: Customize your display screens with your company logo and branding.
Easy scheduling: schedule a meeting with just few taps and get reminders for upcoming appointments.
Seamless
integration
Unspot Display integrates seamlessly with your existing systems, including Microsoft Exchange and Google Calendar.
Our Display is already integrated with a room usage analytics: Get detailed analytics on how your meeting rooms are being used to optimize your workspace for maximum efficiency.

Try the UnSpot
Display

App with Booking System for free

Schedule a demo and get not only our application, but also free 14 days access to the meeting room booking system

Seamlessly
integrate

all of your favorite tools
Outlook
Exchange
Slack
Zoom
Microsoft 365
Google_Meet
Google Calendar
Jira
Okta
Aruba Clearpass
Zendesk
Microsoft Teams
Brivo
Asana
Google WS
Gmail
Microsoft Teams
Aruba Clearpass
Openpath
Frequently
Asked

Questions
How to connect UnSpot display?
1. Get a suitable device. We have selected devices that are best suited for UnSpot Display and are ready to help you make the best choice for your company's needs. The top choice is iPad-6 2018. You can buy an iPad yourself or order it from us. Guide for purchasing devices 2. Select and install the holder. Provide convenient access to UnSpot booking system with wall holders that guarantee a secure fit and a continuous charge for your device. You can go to the for more information on the holder types, installation guidelines, and additional placement details. 3. Download UnSpot Display App Download and install the UnSpot Display App on your tablet and connect it to your UnSpot account. You can download the UnSpot Display App directly from the App Store and Google Play. Get in touch with us, and we will help you subscribe to our system and connect your tablet UnSpot Display.
What is a meeting room display?
A meeting room display is a digital signage system that is typically installed in conference rooms, boardrooms, and other meeting spaces to provide information about upcoming meetings and to facilitate presentations. These displays typically include features such as touch screens, calendar integration, and wireless connectivity, allowing users to quickly and easily schedule meetings, share presentations, and collaborate with colleagues. With their sleek, modern design and user-friendly interface, meeting room displays have become an increasingly popular tool for enhancing productivity and streamlining communication in the modern workplace.
What can I do with the meeting room display software?
Meeting room display software can offer a wide range of useful features for businesses and organizations. With this software, users can manage and schedule meetings, display important information such as room availability and upcoming events, and even allow remote participants to join in on meetings. Other features may include integration with popular productivity tools like Microsoft Office and Google Suite, real-time collaboration tools, and the ability to customize the display to match your organization's branding. Ultimately, meeting room display software can help businesses streamline communication and collaboration, increase productivity, and make the most of their meeting spaces.
What are the advantages of meeting room display software?
Meeting room display software offers several advantages for businesses and organizations. One of the key benefits is improved communication and collaboration, as the software allows users to easily schedule and manage meetings, display important information, and collaborate with colleagues in real-time. Additionally, meeting room display software can help increase productivity by streamlining the meeting process and reducing the time spent on administrative tasks. Other benefits may include better organization and utilization of meeting spaces, the ability to customize the display to match your organization's needs, and the integration of popular productivity tools for a seamless user experience. Overall, meeting room display software can help businesses run more efficiently and effectively, while improving communication and collaboration among team members.
Our Clients
✕
Faced with modern realities, we decided to find a partner to build a desk booking system. With the help of UnSpot, we were able to completely solve the problem of switching to a hybrid work format for employees, and reduce the area of ​​​​offices, thereby reducing rental costs. We like that UnSpot allows us to organize our workspace quickly and flexibly, and our staff appreciated the simplicity and convenience of the booking system.
UnSpot promptly deployed a system for booking desks and meeting rooms for us, connected and configured our tablets to visualize the meeting schedule. We were also offered a test period with good conditions and product customization to solve our problems.
We actively use UnSpot to organize meeting room reservations and thanks to this we were able to optimize office space and use it more efficiently. I would especially like to note the user-friendly interface and the ability to install a tablet in front of the meeting room to visualize its status – this is very convenient for employees and simplifies the organization of meetings.
Our experience using the booking system has been nothing short of exceptional. We've found both the mobile and desktop versions to be straightforward and user-friendly. The intuitive interface makes the booking process a breeze, whether you're a seasoned tech user or a complete beginner. UnSpot really shines when it comes to customer focus. They offer a multitude of customization options to suit almost any business need you can think of. In our case, it felt like the system was specifically designed for us, which really goes to show how adaptable it is.We've been consistently impressed with the support from UnSpot's admin team.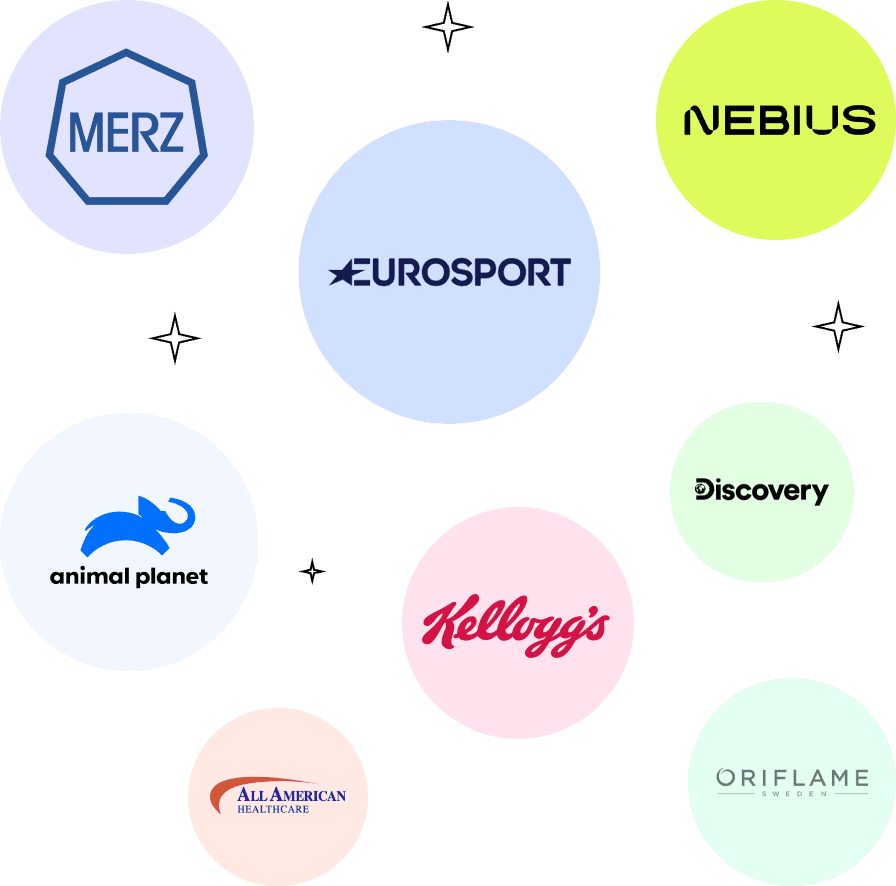 Pricing
Payment per user
Unlimited rooms
$5 / month per user
Payment per meeting room
Unlimited users
$30 / month per meeting room
Try the UnSpot
Display

App with Booking System for free

Schedule a demo and get not only our application, but also free 14 days access to the meeting room booking system