The office as a place for meetings, collaboration, new ideas, and decision-making
After the pandemic, employees no longer see the office as their place of work. The UnSpot Software helps to modernize and elevate the office experience, making it a comfortable and attractive space for employees.
Change your office layout with an interactive map
Here are a few tips for beginning your office makeover. Start with the layout. Remove some of the boring office desks from the open area and add flexible desks: standing desks, bar counters, and other unconventional spots allowing people to work with their laptops. Locate some hangout spots right in the middle of the office: comfortable sofas, cocoons for work, hammocks, pear chairs, steps, and other modern solutions. UnSpot provides an interactive map where you can easily plan your office upgrades.
Design comfortable areas for your team to promote communication, creativity and teamwork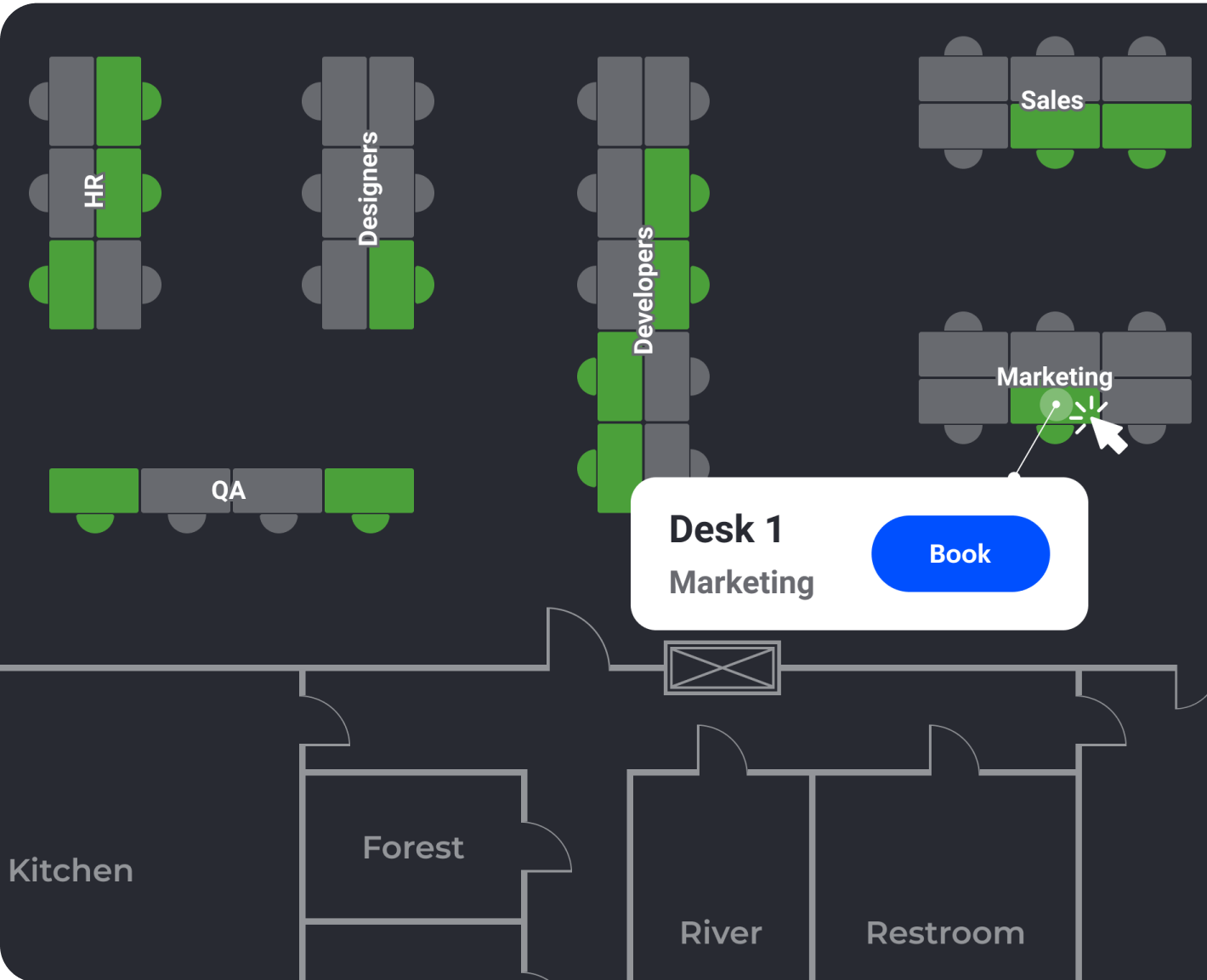 Give your people flexibility to manage their on-site work
Give your employees the power and flexibility to manage their office time with a convenient self-service desk booking system, no matter where they are.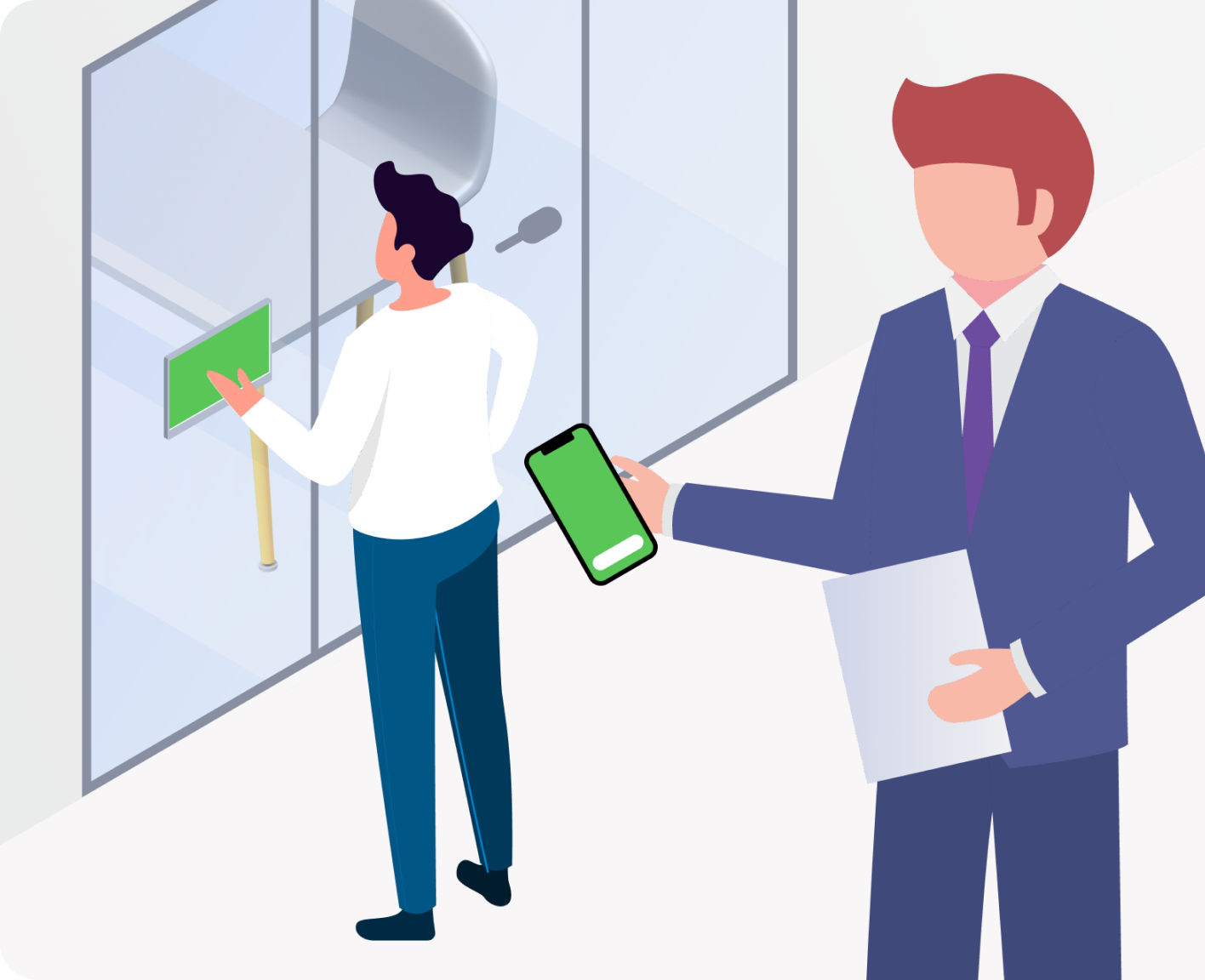 Provide a convenient meeting room booking system
According to statistics, 20% of meeting room bookings are made through meeting room displays – allow your employees to book spaces instantly right before the meeting. Equip the office with meeting room displays, giving people an additional solution to quickly book a needed space.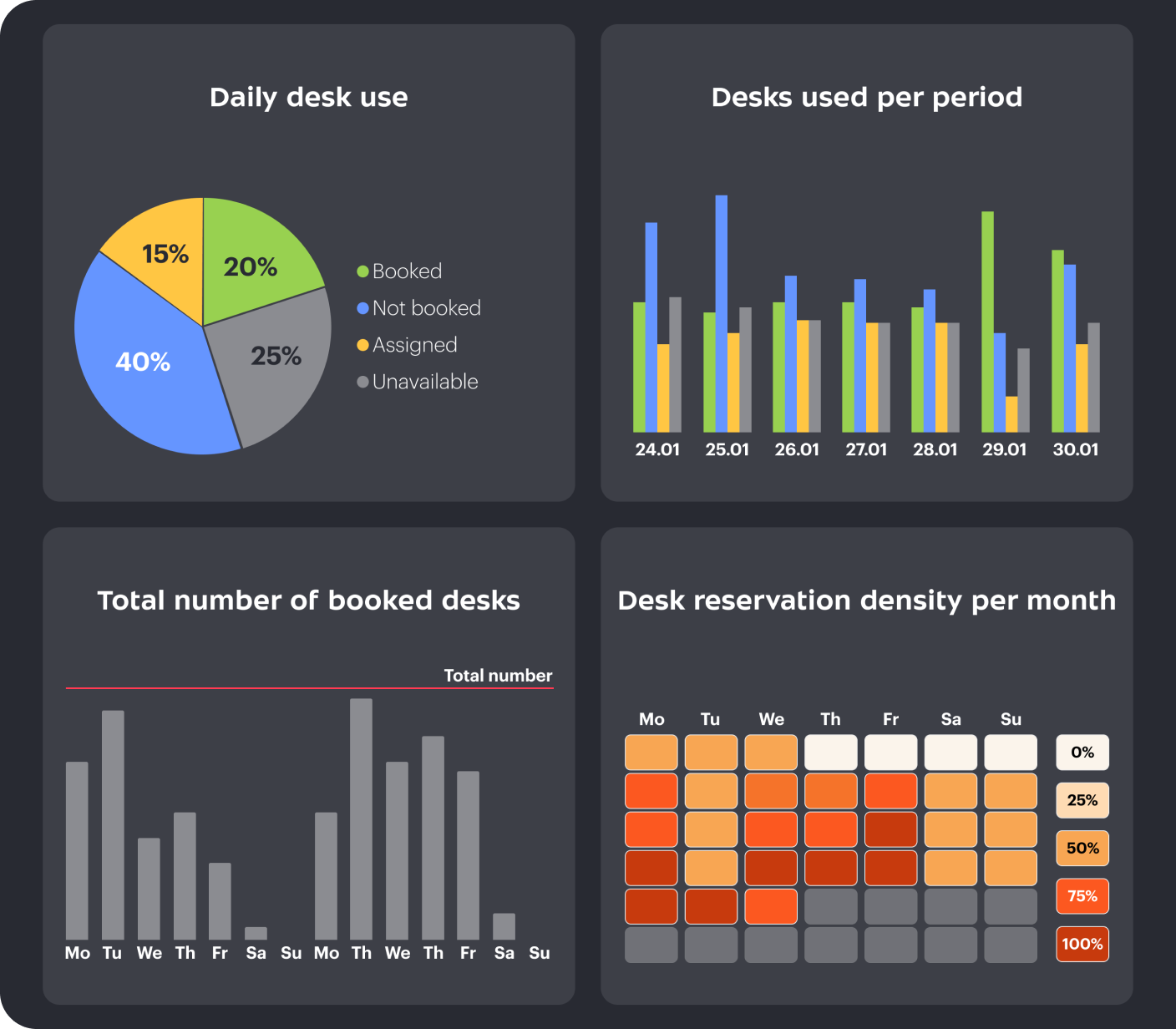 Improve your office based on data
Collect accurate data without hiring external consultants or interviewing your employees. This data will help you answer multiple questions and allow you to improve the office further:
– SShould we add or reduce the number of desks available for booking?
– How many people work on-site on average?
– Which areas are more popular for booking?
– WWhich zones are used less, and should they be changed?
Full integration with the current ecosystem of the company
Create an office experience that makes your employees want to go on-site