Returning to the office
UnSpot software provides tools for the safe return of your employees to the office and supports a long-term, flexible workplace strategy.
UnSpot helps companies manage a phased return and transition to a flexible, people-centered workplace strategy

Plan seating strategies based on social distancing requirements
UnSpot provides an interactive map where you can plan the seating arrangements of your employees depending on the changing epidemiological situation and new safety requirements.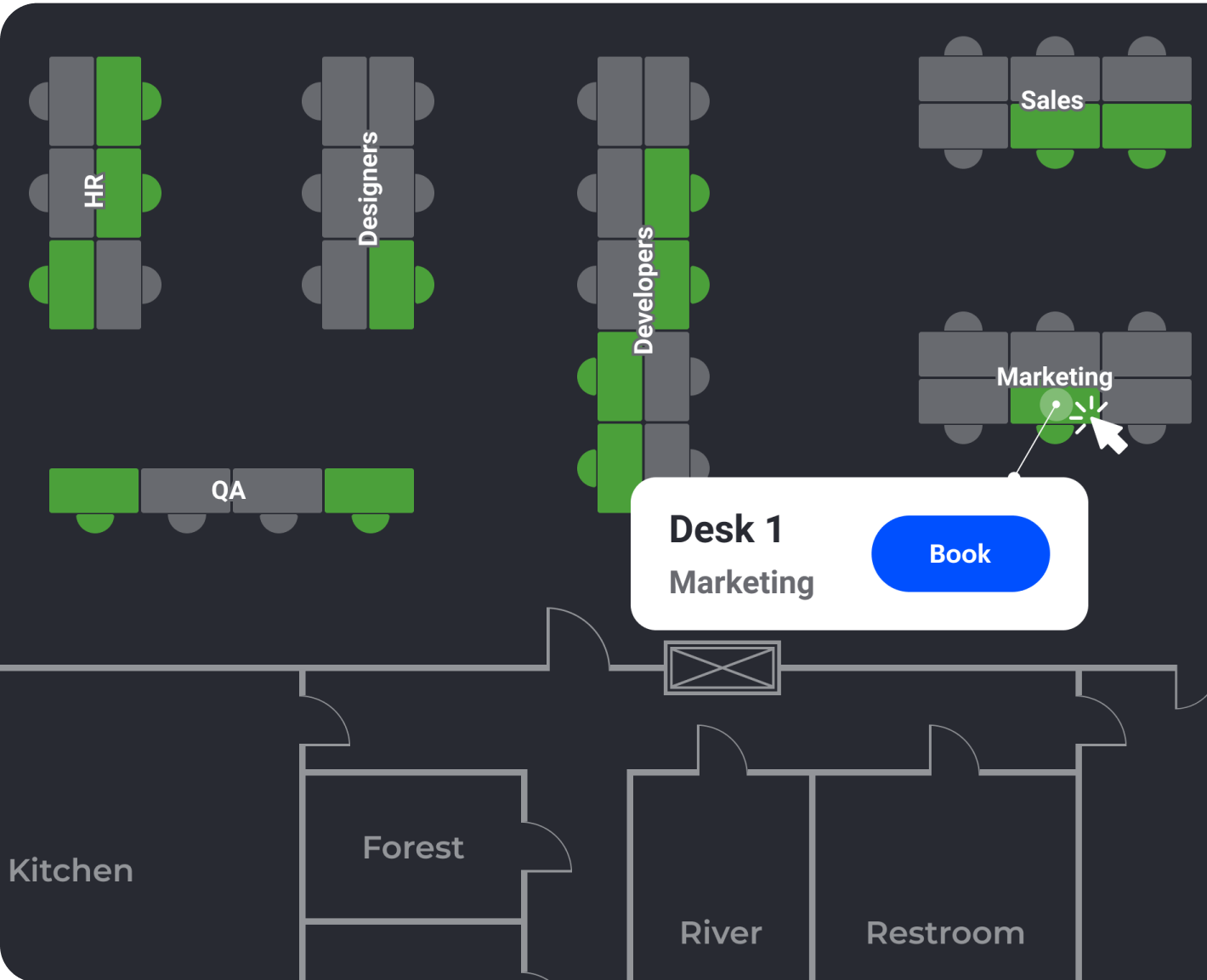 Give your people more flexibility
When returning to the office, employees will want to choose how and where to work. Help them maneuver the office space with easy navigation and the ability to book workplaces for the short- or long-term with interactive maps.

Know who was where and when
If you find out an employee who recently worked in the office has gotten ill, use booking and check-in data to do contact tracing. You can then alert their colleagues and stop the spread of the disease.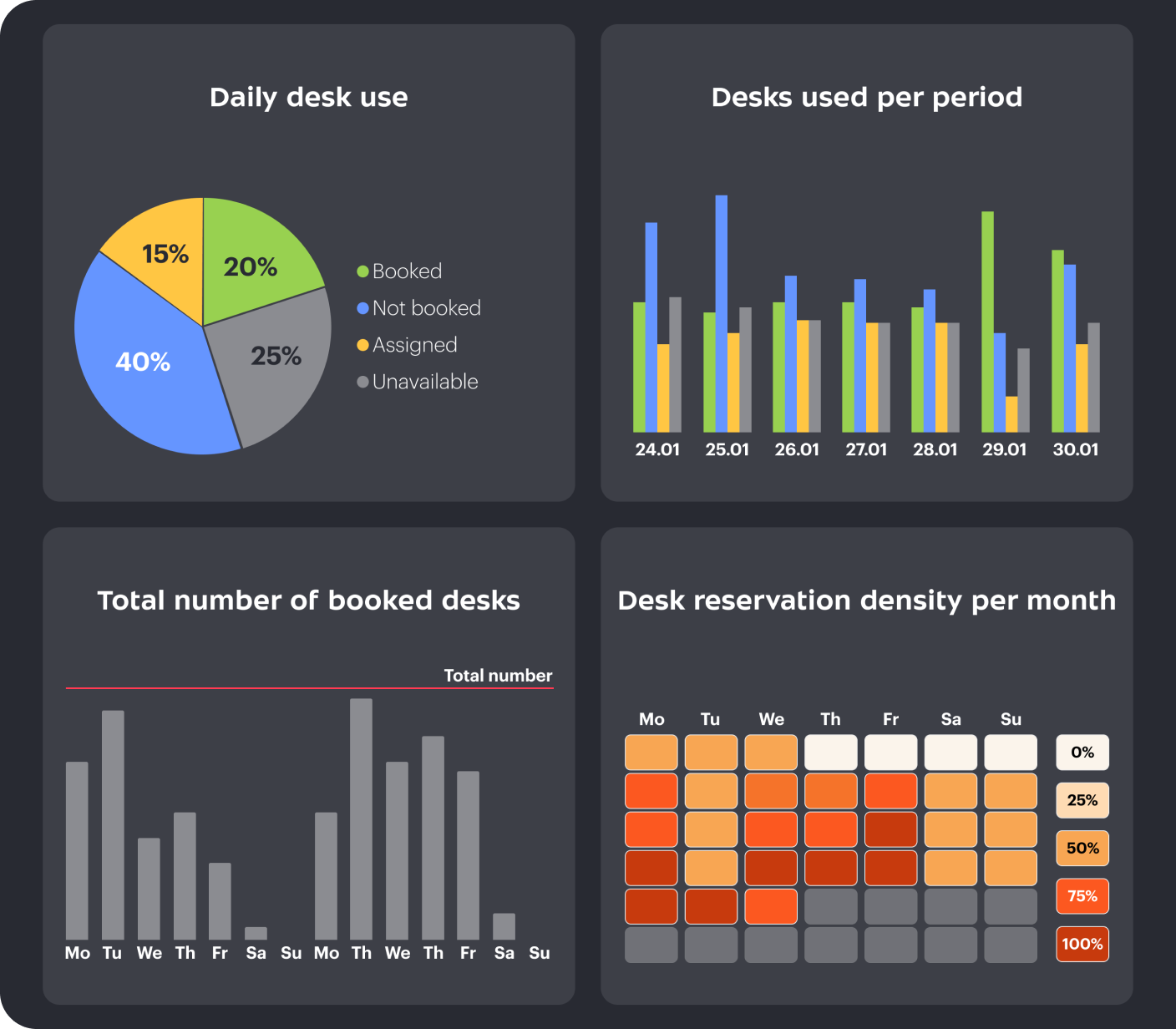 Collect data for optimization
Collect accurate data without hiring external consultants or interviewing your employees. This data will help you answer multiple questions, such as:
– How many desks should be available for booking?
– How many people work on-site on average?
– Do we need all this space and can we reduce the size of our current office?
– How often do people book desks and don't show up? How can we fix that?
Prepare your office for the safe return
of your employees!