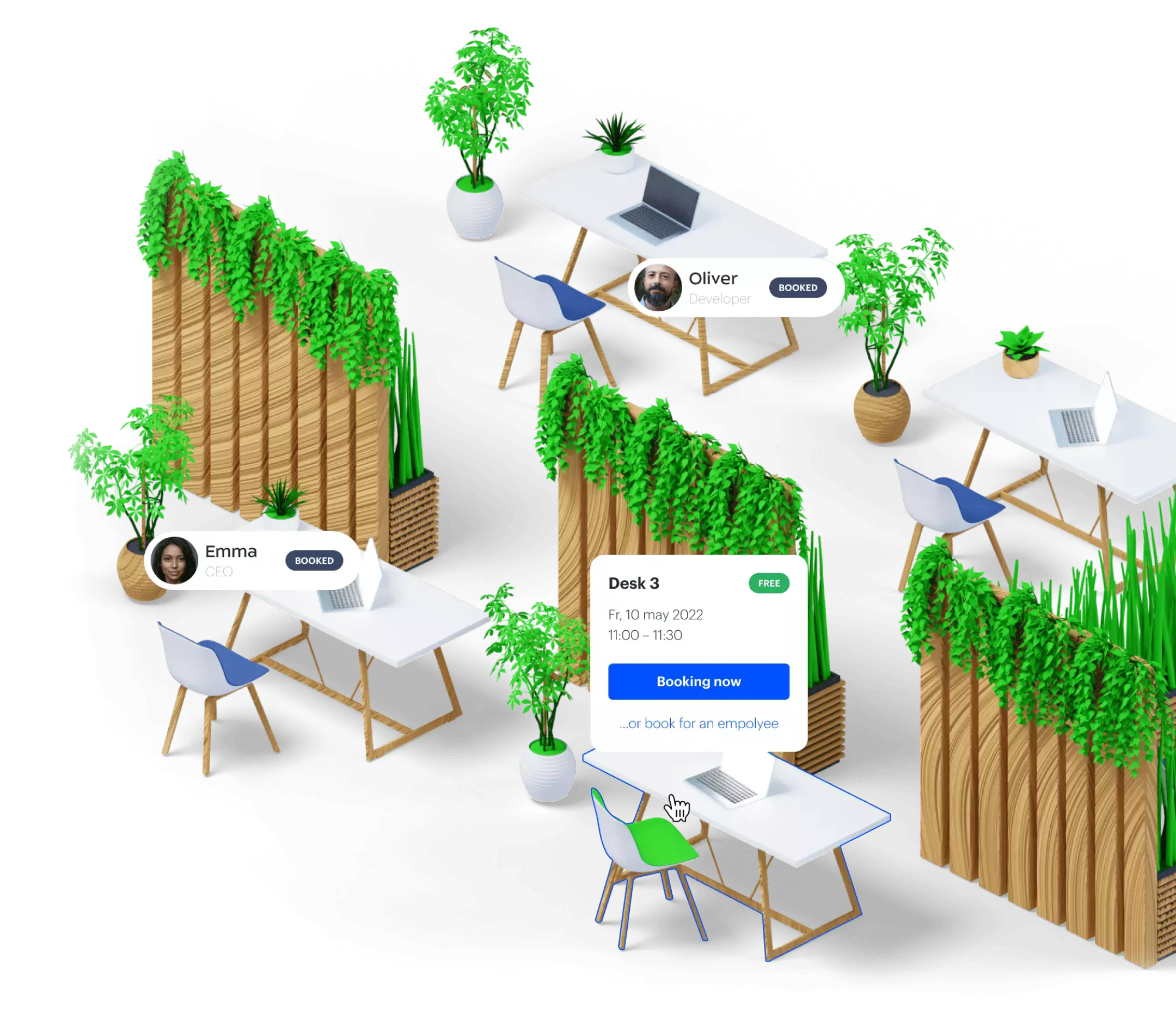 All-in-one Hybrid Office
Platform
Get a smart solution to manage your hybrid workplace, create work schedules, book desks, schedule meetings, and get office analytics.
Stop wasting time on routine hybrid office management tasks
Booking tables, work scheduling, seating employees, scheduling meetings, scheduling – with UnSpot you can do it all quickly and easily from any device.
Hire twice as many employees without expanding your office
With UnSpot Analytics you will find out how many people you can hire and set up a flexible working schedule.
One platform for all your needs
No more switching between different software. UnSpot includes desk booking system, work scheduling, office analytics, navigation, and interactive maps. Our platform easily integrates with your technology stack
Seamlessly
integrate
all of your favorite tools
Jira
Okta
Zoom
Slack
Microsoft 365
Aruba Clearpass
Zendesk
Exchange
Outlook
Microsoft Teams
Brivo
Asana
Google WS
Gmail
Google_Meet
Google Calendar
Microsoft Teams
Aruba Clearpass
Openpath Find

the most relevant solution for your busines

We work to bring value to companies of all sizes and industries. Let's find out what's right for you.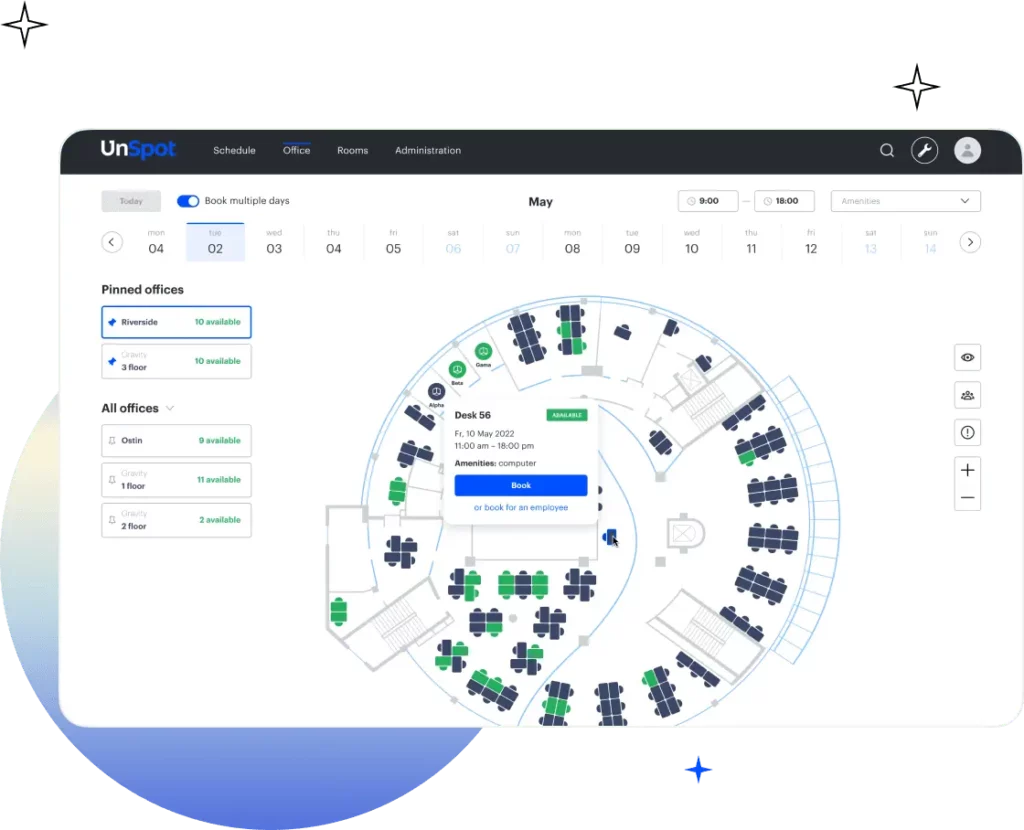 Desk booking system
Book desks
in one click
Give your employees a convenient tool for desk booking with flexible scheduling and an intuitive interface.
ROOMS RESERVATION
Find

a meeting room at-a-glance

Increase productivity by giving your team quick and easy access to all the spaces and things they need.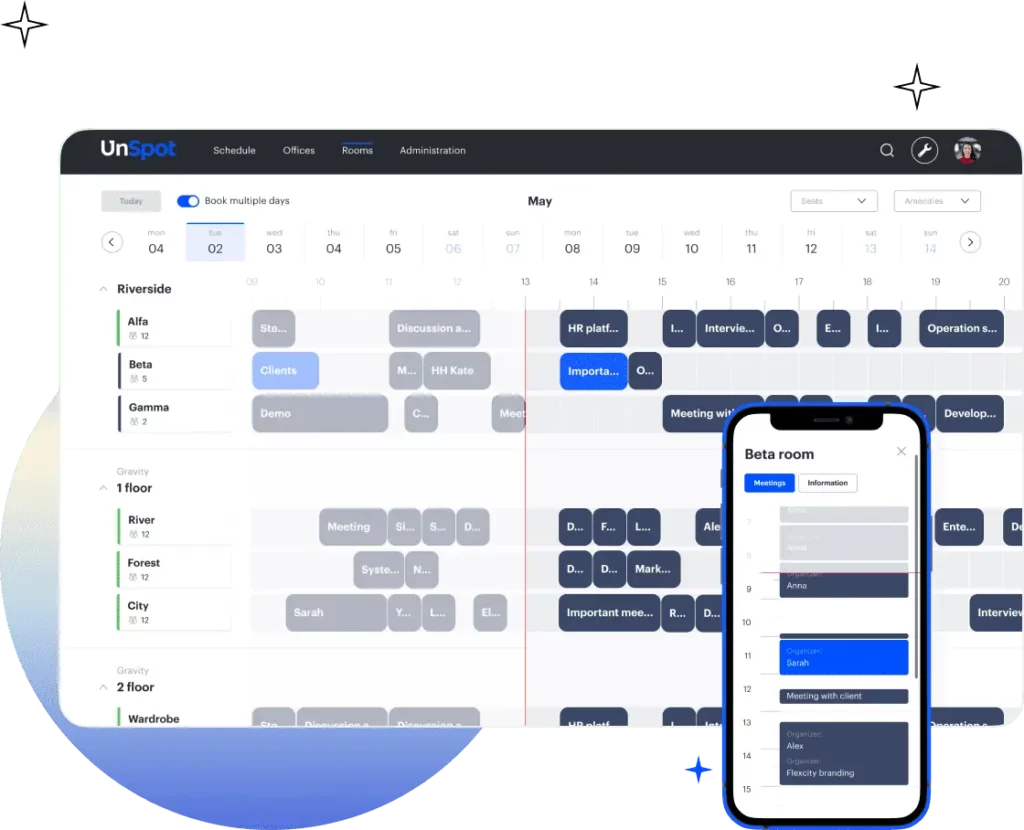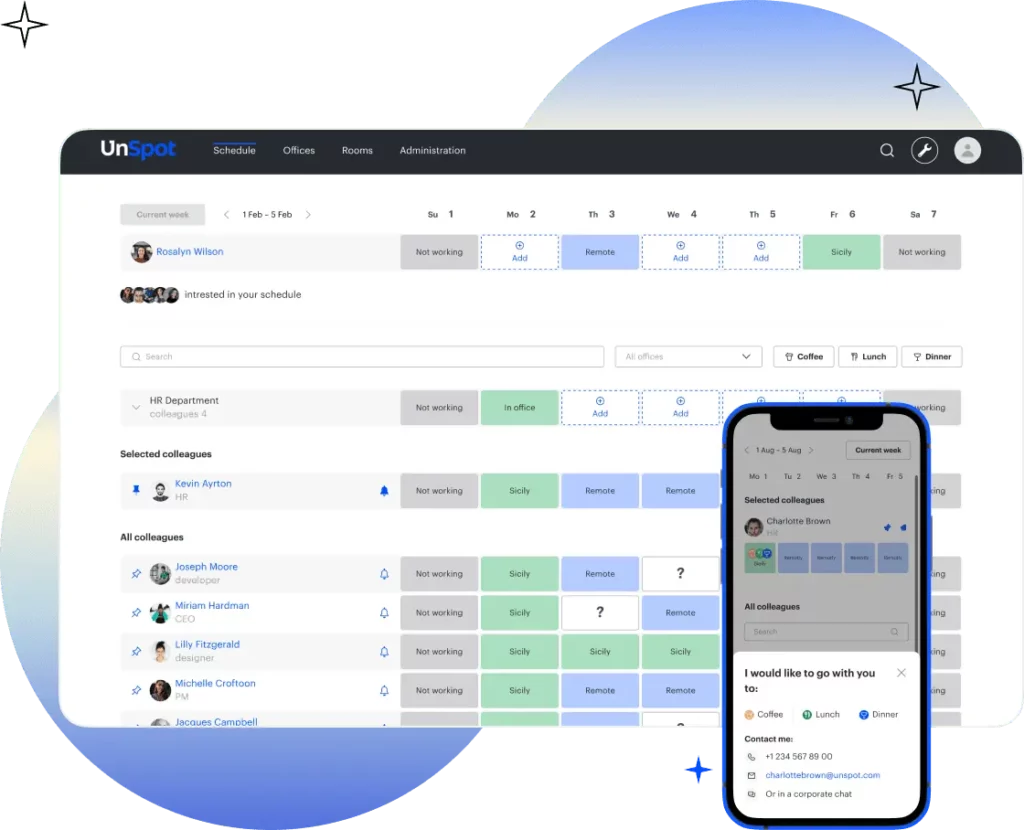 WEEK SCHEDULING
Plan

your teamwork

Work your way and keep everyone informed. Stay connected and collaborate with colleagues.
OFFICE ANALYTICS
Create

a data-driven office

Find out how much space your team needs, how many more people you can hire, and which office locations are the most popular.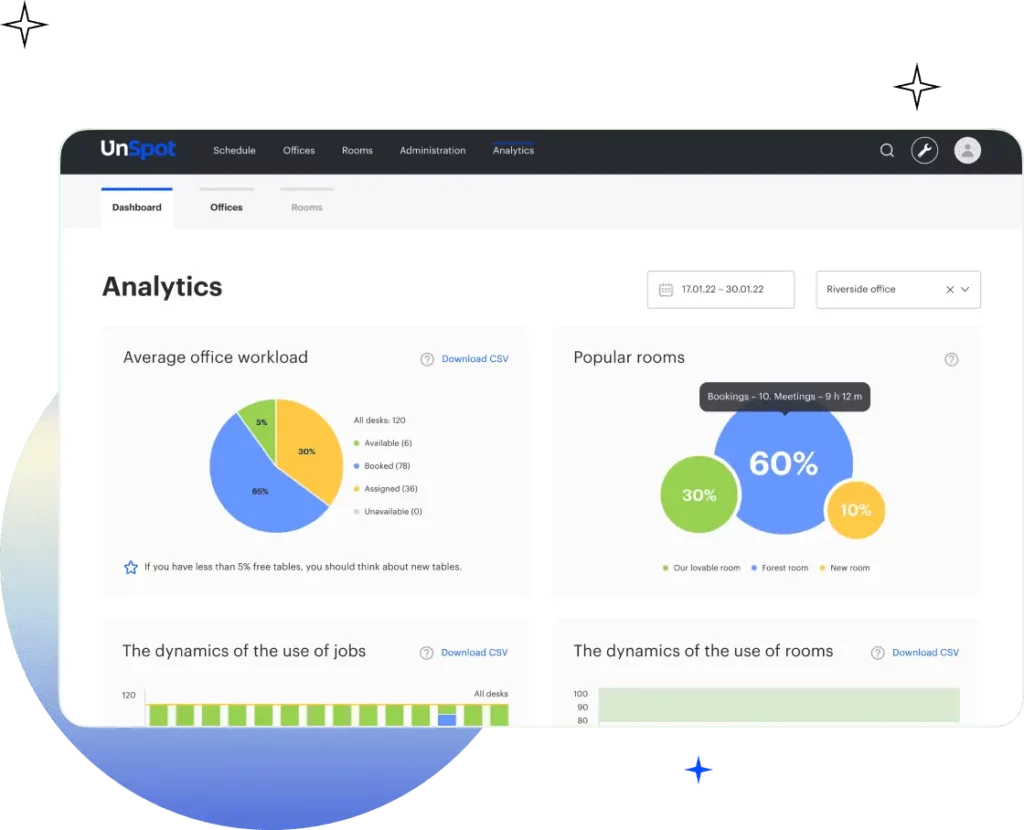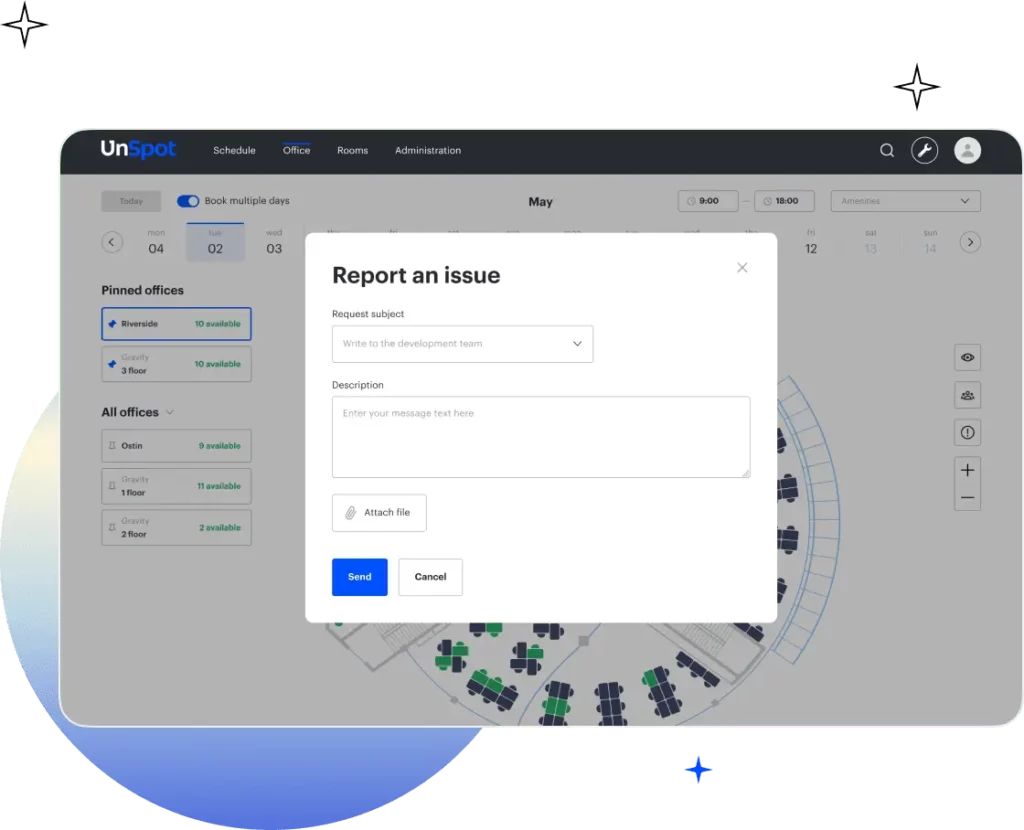 Internal Help Desk
Solve

office problems quickly and easily

One centralized ticketing system to handle various employees' issues.
Our Clients
✕
Faced with modern realities, we decided to find a partner to build a desk booking system. With the help of UnSpot, we were able to completely solve the problem of switching to a hybrid work format for employees, and reduce the area of ​​​​offices, thereby reducing rental costs. We like that UnSpot allows us to organize our workspace quickly and flexibly, and our staff appreciated the simplicity and convenience of the booking system.
UnSpot promptly deployed a system for booking desks and meeting rooms for us, connected and configured our tablets to visualize the meeting schedule. We were also offered a test period with good conditions and product customization to solve our problems.
We actively use UnSpot to organize meeting room reservations and thanks to this we were able to optimize office space and use it more efficiently. I would especially like to note the user-friendly interface and the ability to install a tablet in front of the meeting room to visualize its status – this is very convenient for employees and simplifies the organization of meetings.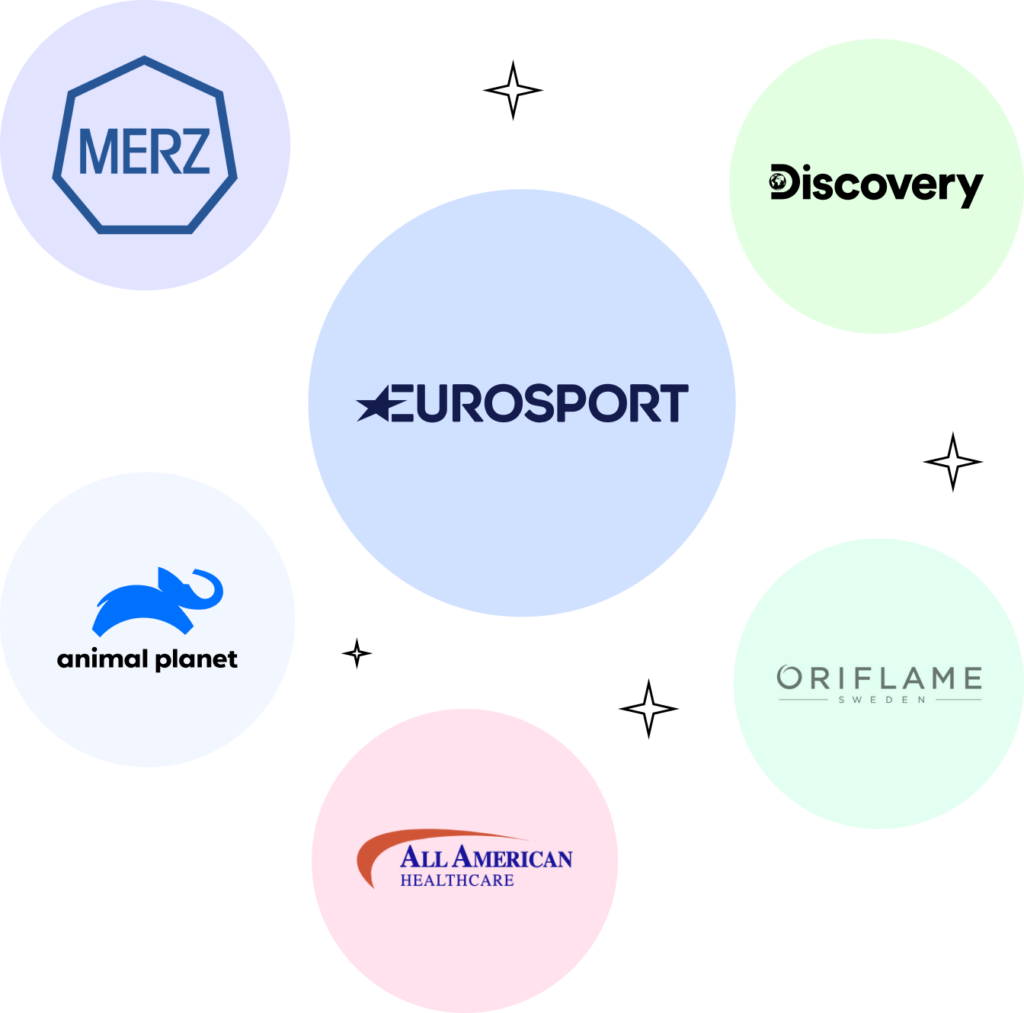 Work on any device
You can book workplace from the website and mobile devices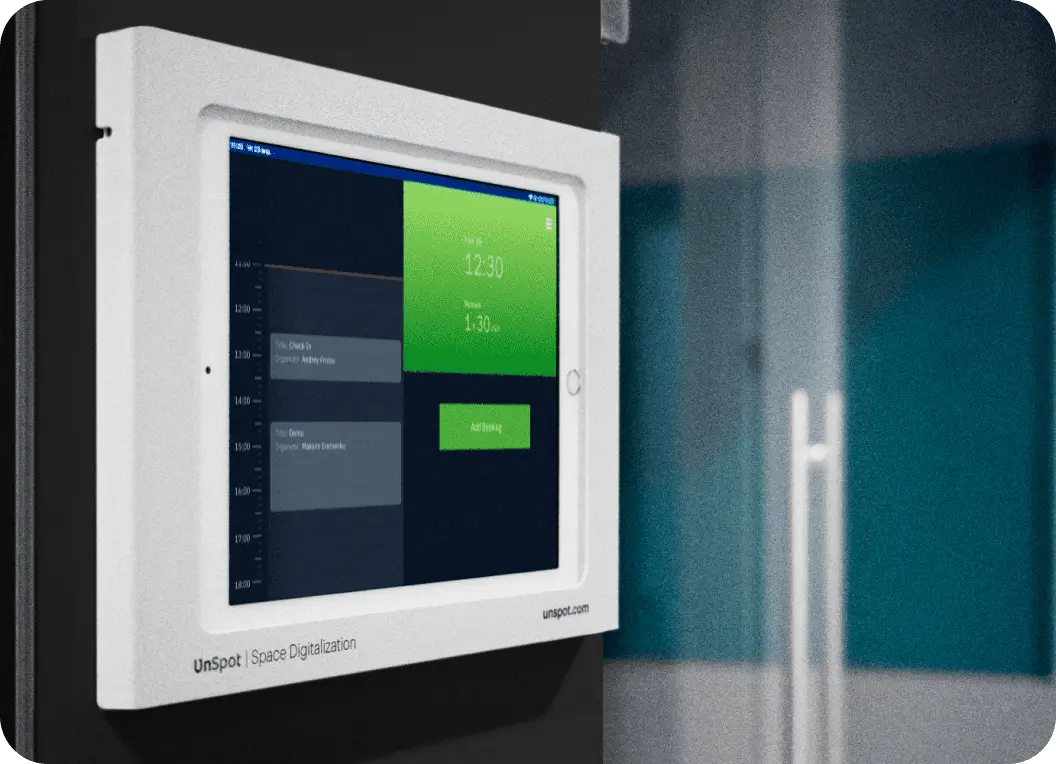 Additional equipment
UnSpot Display shows the status of a meeting room, displays free and occupied time slots and allows you to book it immediately
Get started with
UnSpot
Don't let hybrid work get in the way of collaboration. Give employees an easy way to manage their hybrid schedules, invite colleagues to a seat, and book the nearest table.